Stuffable toys like KONG® rubber toys can be filled with liquid mixtures and frozen; their shape will slow your dog's chewing to extend the life of the treat and to reduce choking hazards.
But…First!- Some Great Alternative Frozen Treat Ideas 🙂
**Speaking of the utilization of KONG® products for instance, the options are endless! Some of their products you can close off one end and put vegetable or chicken broth in there and FREEZE for an easy and cheap option. If you would like something that is more viscous and easier to freeze right off, I included pictures of the toy with peanut butter
NOTE: use peanut butter with a natural separation or what I included below, DO NOT use peanut butter like Skippy® or Jiff ®- these have too much sugar for your dog and should be used in moderation only.
https://3be00dkhvg4f2js-61pe7-2502.hop.clickbank.net/
Frozen Large Carrots- Healthy and Natural Frozen "Bone"
Above is an example of the size of carrot I prefer to use for my dog's size 40lbs at the time of writing), compared to a small puppy bone- just use your best judgment. Living for periods of time in places like Arizona in the summer, my pup Lilou lived off of frozen carrots.  They were about the size of a large Nylabone® (pictured below and were excellent for after a long walk in the desert heat. Any type of durable chew toy is excellent for "aggressive" chewers. Carrots are great for their eyes and have alot of fiber as well. While they are in heaven and staying cool- you get to chill out yourself.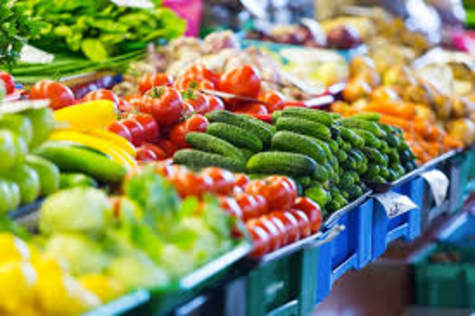 Tip: Always wash fresh produce
To avoid the risk of bacteria and pesticides, the best way to wash berries is to give them a good rinse under cold running water right before use.
How to Make Frozen Blueberry Dog Treats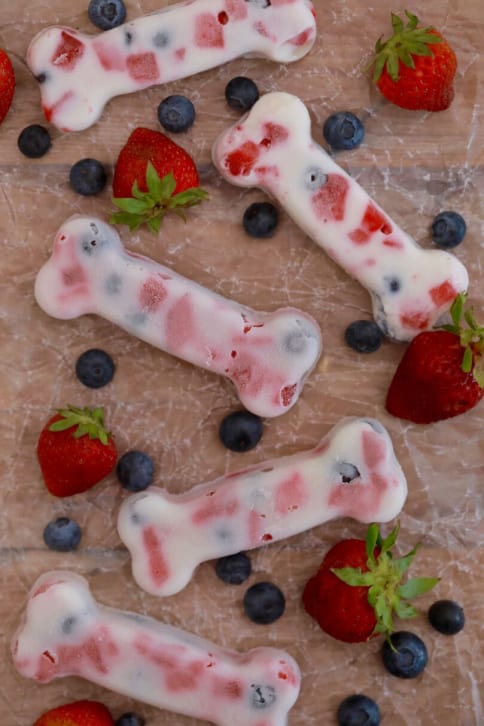 OK, this is about as easy a recipe can get–all you need are two ingredients and a little bit of time to allow for freezing!
Ingredients
1 cup blueberries
1 cup plain low-fat yogurt
Instructions
Puree blueberries and yogurt in a blender.
(No blender? You can stir in the blueberries and freeze. Your "doggie ice cream" will be a little chunkier than it would be if pureed, but every bit as tasty to your dog!) This will be a recipe that will be one of your dog's favorite frozen dog treats.
Pour in ice cube trays or into a stuffable toy and freeze. Serve frozen.

You can always pour into fun different shapes and even mix in different fruit such as strawberries.
(see above)